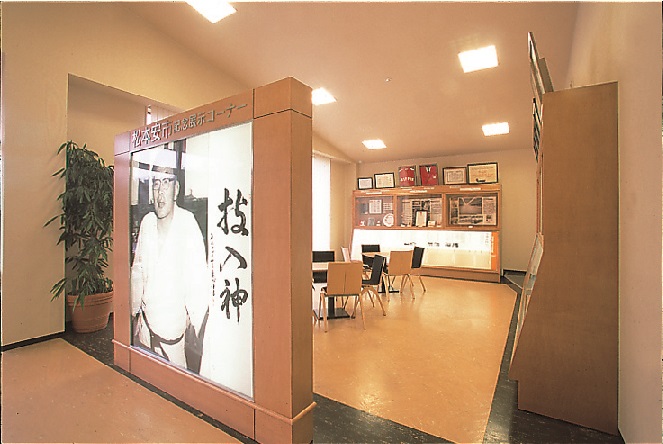 様々な武道で使用できる武道場
日本柔道界の振興に尽力された郷土の偉大な柔道家・松本安市氏の記念道場。東京五輪の柔道競技の監督として広く知られ、戦前・戦後にわたり大いなる軌跡を残された先生の功績を数々の記念品や年譜で紹介する展示室を道場に併設。
武道場のご案内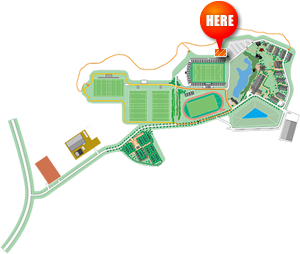 松本安市記念武道場
柔道場 225畳(試合会場2面)
剣道場 9m×9m(試合会場)
道場全体 24m×16m
ロッカールーム、シャワールーム
展示室 約50m2
その他の武道場としても利用可。
Prices
Facility
Type
9:00~
12:00
12:00~
15:00
15:00~
18:00
18:00~
21:00
Martial Arts Gymnasium
道場
(電灯、シャワー込)
5,940
5,940
5,940
5,940
Air Condition
4,950
4,950
4,950
4,950
■ Important Notice
The above prices include a 10% consumption tax.
日帰りでのご利用予約は3カ月前から承ります。宿泊でのご利用予約は前年翌月(11ヶ月前)より承ります。
宿泊の場合、20名以上宿泊で無料利用できます。ただしいずれも冷暖房料金は含まれておりません。
無料利用時間はチェックイン日(午後)に3時間、チェックアウト日(午前)に3時間、中日は午前と午後にそれぞれ3時間ずつとなります。
Please make a prior request for heating or cooling (additional charges apply).
武道場は他施設との同時予約は出来ません。
The usage time includes preparation, cleanup, and cleaning. All of these tasks are the responsibility of the customers to perform.
If the usage is for commercial purposes or if an admission fee is charged, the usage fee will be subject to a 300% surcharge.
For times other than those mentioned above, regular rates will apply. Please note that the usage of facilities during non-standard hours will require prior consultation and confirmation.
Information about cancellation can be found here, printable PDF for download.